FOSPS Newsletter
Outdoor Cinema
Thank you to everyone who came to the outdoor cinema. The children seemed to have a fantastic time! There was a great atmosphere and we took over £1,000 on the bar and food stalls, which is amazing! Thank you for all your support.
St Paul's Golden Balls
Submit your winners and score predictions for a cross-section of 19 sporting events starting with cricket in October 2022 to golf in July 2023, and some football, tennis, F1, basketball, snooker, horse racing, rowing, rugby, Super Bowl and handball in between. (Google is allowed to help your predictions!) Points are given for each correct (or nearly correct) answer.
Only £10 to enter and the person with the highest number of points after the last event wins £100.
Join the WhatsApp group to get updates and see who is in the lead after each event.
Entry is open to children and adults.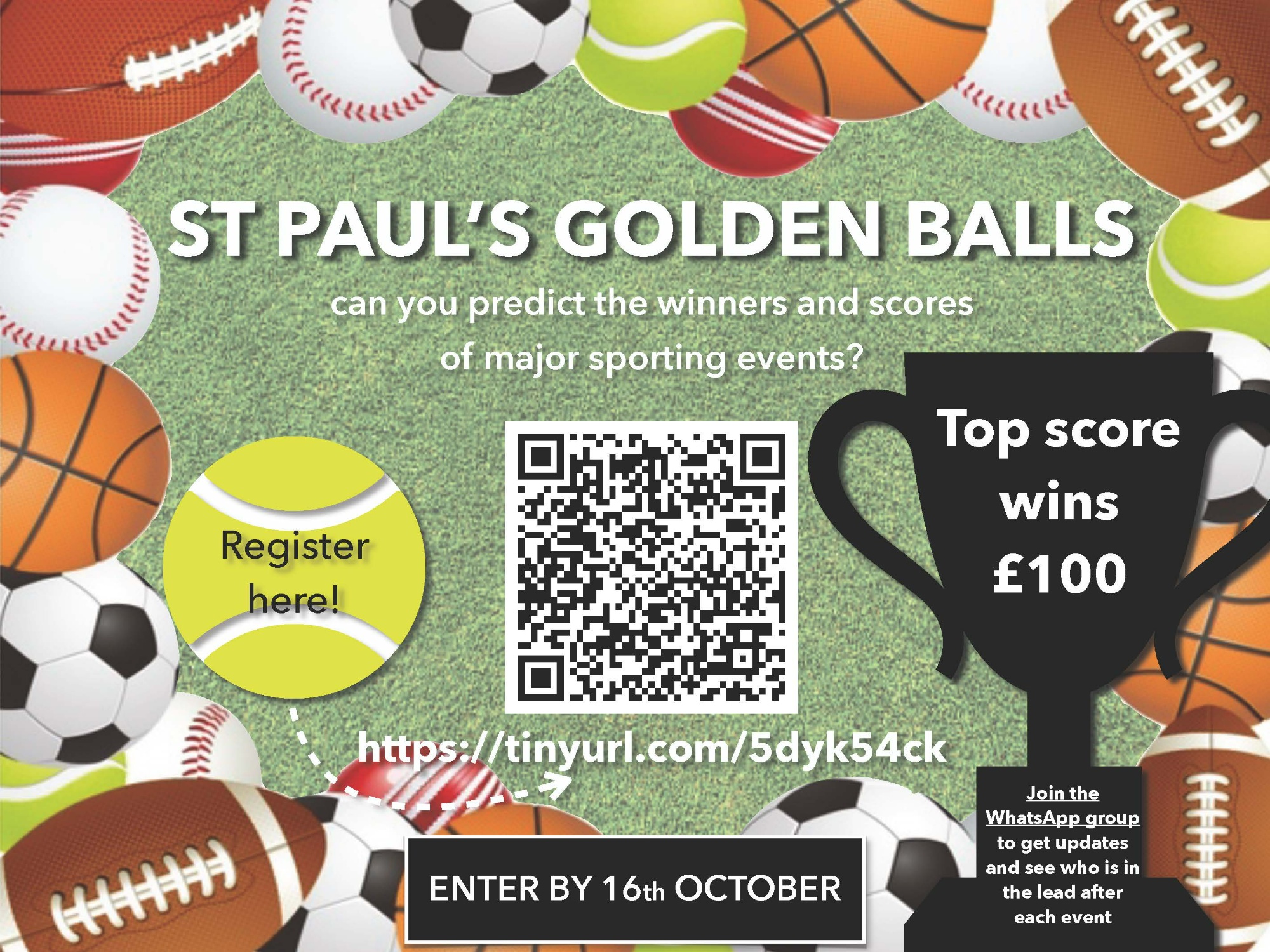 SAVE THE DATE
New Parents Evening - *change of date* Monday 3rd October
Quiz - date TBC so watch this space
Christmas Market - Saturday 3 December
Wreath Making - Wednesday 7 and Thursday 8 December