Maths
Intent, Implementation, Impact
Our Vision
Our school is one family, united in love and deeply rooted in our Christian values, where together on life's journey we flourish, striving for excellence in all that we do. Inspired by the transformation of St Paul, and enlightened by the glory of God, we will shine like stars to make the world a better place.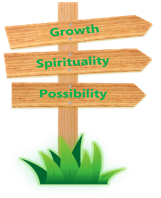 Our Curriculum Drivers
Our three curriculum drivers, Growth, Spirituality and Possibility shape our curriculum breadth. They are used to ensure we give our children appropriate and ambitious curriculum opportunities.
Intent
St Paul's vision for mathematics is rooted in deep conceptual understanding. Mathematics is important in everyday life. Children's chances of success are maximised if they develop deep and lasting understanding of mathematical procedures and concepts. All children are challenged and encouraged to excel in maths.
In accordance with the statutory requirements of the maths national curriculum for KS1 and 2 we want children to develop their conceptual understanding, be fluent, reason and be able to solve routine and non-routine problems.
We believe that the concrete, pictorial and abstract approach will embed this understanding of concepts, keeping them firmly placed in the long-term memory – to be recalled and resurface when needed.
To support the above, we believe that manipulatives enable all children to explore and explain the abstract nature of maths. We encourage drawings, including the use of bar models. This concrete, pictorial and abstract approach, underpinned by Bruner's research (Enactive, Iconic & Symbolic) is proven to be a very effective way of supporting mastery. A mastery approach encourages all children to make links within mathematics and also to see and explain patterns. To aid long term memory, keep number skills and mental fluency sharp, the repetition and retrieval of known skills are also revisited daily.
Implementation
St Paul's School has chosen to use a mastery approach and follow the White Rose Schemes of Learning, (including their premium resources) to use alongside Inspire Maths, MyMaths and Abacus textbooks where appropriate. Keeping a close eye on government recommendations and the NCETM, resources are further supplemented.
Our own maths calculation policy clearly sets out the progression in written calculations using CPA from Reception to Year 6.
In the early years, we use the Early Learning Goals (ELG) of number and numerical patterns to guide planning, through a balance between child and adult initiated learning, working with focus children weekly. We refer to Numicon Firm Foundations materials, Numberblocks, White Rose schemes and NCETM materials. There is a heavy emphasis on developing mathematical language through sorting, matching and comparing as well as exploring pattern and the ability to subitise objects and images. Maths themes and ideas are followed and embedded through children being able to subsequently select from a range of indoor and outdoor activities. Assessment is continuous and refer to the ELGs.
Mastery is embedded into the White Rose and Inspire textbook programme. To achieve mastery, children are expected to use accurate mathematical vocabulary when explaining their understanding and modelling their methods; teach and support peers; ask and answer questions using precise mathematical vocabulary; develop visualisation skills; develop their metacognition and increase their resilience. Our mastery curriculum often involves whole-class mixed attainment teaching with all pupils being taught the same concepts at the same time. Differentiation in St Paul's School is approached through and achieved by careful questioning, additional scaffolding and the length of time resources are used for and peer, support alongside children taking ownership of their own progress through metacognition. Those children that are slower to grasp content will also be supported by immediate intervention. Similarly, those children that grasp concepts more rapidly and have demonstrated elements of mastery are given deeper, rich activities. In line with our curriculum driver on Possibility, children will leave St Paul's knowing there is no ceiling to their aspirations. Our maths curriculum will present them with inspirational ideals and open their horizons through identifying links with their future, develop positive mindsets and not be afraid to make mistakes.
To aid long term memory, the repetition and retrieval of known skills are practised daily. To keep number skills and mental fluency sharp, counting, number-bonds, times-tables etc, are practiced through games and mental starters including the use of "Times-tables Rockstars" and "Numbots".
Year 6 create their own "Maths Journals" of procedures and concepts. Knowledge organisers – with a heavy focus on vocabulary are introduced to other year groups. In line with our curriculum driver Growth, children at St Paul's will grow their vocabulary and deepen their knowledge mathematics. Their memories will grow in order to retain their learning, apply their skills and develop links in their understanding.
Assessment in KS1 & 2 includes immediate feedback during the lesson from the teacher and after, in their books where relevant. Assessment is used to plan subsequent teaching and learning, including group and individual interventions. The use of Lbq and Rising Stars Arithmetic tests are used weekly in years 1-6, White Rose and Inspire Maths Practice and Review sections may be used to contribute to teacher's judgments. Formal NFER assessments are completed in the Autumn and Summer with Years 2 and 6 sitting SATs in May.
British values and difference and diversity are reflected in our resources and cross-curricular activities. A Maths Storybook Week is held in October fostering enthusiasm for mathematics in all children. We participate in competitive events, such as the UKMT Maths Challenge and the attend Maths Masterclass days run by Enfield Borough. In line with our curriculum driver on Spirituality our aim is that children will develop strategies to build good mental health in order to enjoy their lives ahead. Through STEM learning, our maths resources and cross-curricular work, children develop an appreciation of mathematics and its importance in everyday life – and how it can make a positive contribution to society.
Impact
As a result of our mathematics curriculum and teaching at St Paul's, pupils:
have a positive attitude towards mathematics, are engaged and challenged
are confident in the use of mathematical vocabulary and make connections between mathematical topics
use a variety of resources to support and explain their learning
have a consistent approach to calculation
use different representations of mathematical concepts
constantly retrieve, rehearse, repeat and consolidate skills
are taught new content which draws on and makes links with that previously acquired
are efficient, systematic and accurate in their approaches
have their learning tracked and monitored to address misconceptions
have low stakes and timed testing which helps them to remember content and learn facts to automacity
are well prepared for external assessments to ensure all have the best chance of proficiency
are taught core facts, formulae, concepts, methods and strategies that are useful now and in the next stage of their education.