Physical Education
Intent, Implementation, Impact
Our Vision
Our school is one family, united in love and deeply rooted in our Christian values, where together on life's journey we flourish, striving for excellence in all that we do. Inspired by the transformation of St Paul, and enlightened by the glory of God, we will shine like stars to make the world a better place.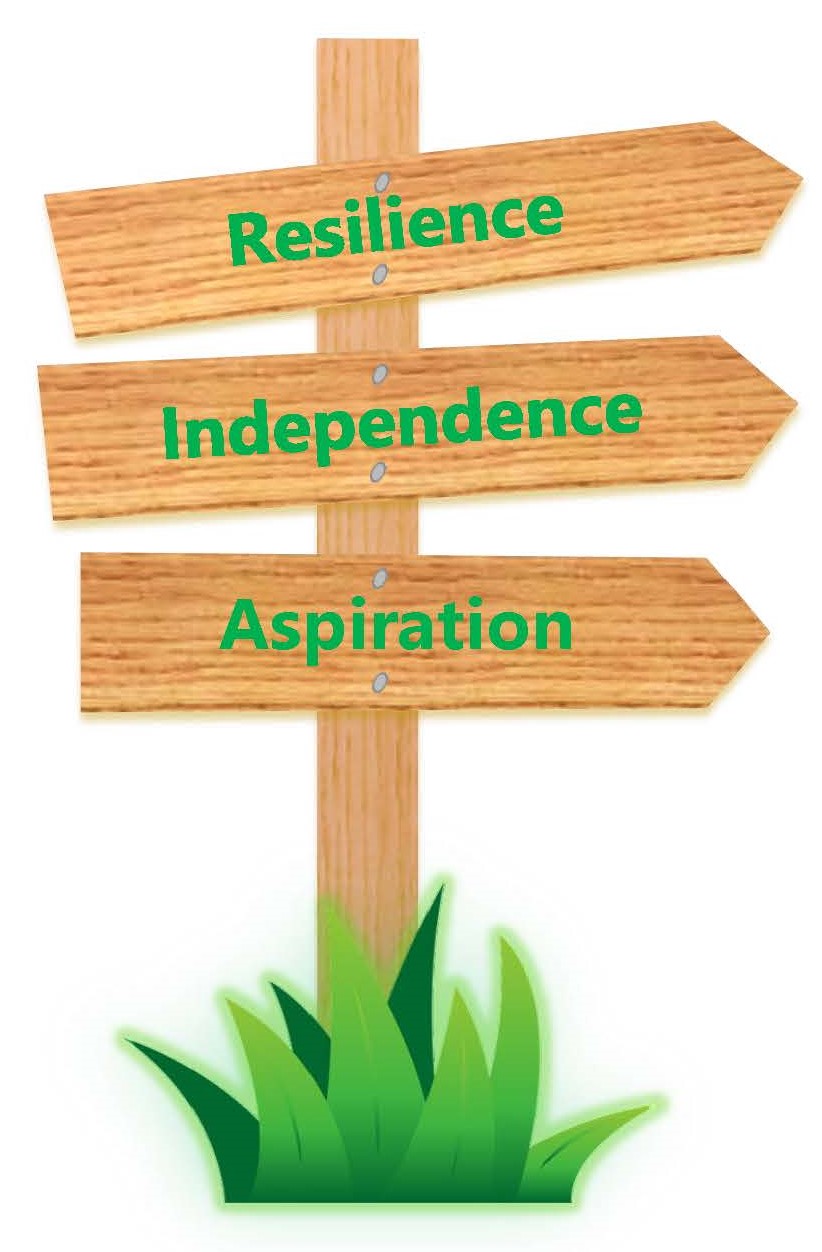 Our Curriculum Drivers
Our three curriculum drivers, Resilience, Independence and Aspiration shape our curriculum breadth. They are used to ensure we give our children appropriate and ambitious curriculum opportunities.
Intent
At St. Paul's it is our intent to provide pupils with an inclusive, engaging and broad PE curriculum which teaches children the foundations they will need in order to participate in a range of individual and team sports. Pupils' will be given the opportunity to learn new skills and build on existing skills as they progress through the school.
We believe Physical Education is a vital part of school life and children's future well-being. It is therefore our intent to provide an inclusive, broad and balanced Physical Education curriculum that ensures all children will benefit from.
Beyond merely a subject, we believe that participation in sporting activity is a key element of developing a school in which pupils are proud of the community in which they belong. Therefore, great emphasis is placed upon additional sporting opportunities beyond the lesson within after-school clubs, inter-house and inter-school competition and festivals.
We want every child to be:
Physically and mentally capable and healthy
Espouse a 'can do' attitude towards physical education and sports
Competitive and successful in their own individual capacity
Show an enjoyment and commitment when developing and maintaining a healthy, active lifestyle beyond primary school
Obtain the values and skills to celebrate and respect the success of others whilst celebrating their own
Acquire the skills and mindset to positively engage in sporting challenges
Our curriculum ensures that pupils are equipped with the tools and knowledge to be physically confident and to lead healthy, active lifestyles. Pupils will learn to play co-operatively in groups, they will be given opportunities to develop leadership skills as well as learning the values of good sportsmanship. We intend for pupils to develop confidence, resilience and teamwork.
Through our P.E curriculum we hope to instil a lifelong love of physical activity among our students.
Implementation
P.E is taught as a discrete subject and is taught by both class teachers and an outside sports coach. Pupils participate in one outdoor games session and one indoor dance or gymnastics lesson per week. Our long-term plan is informed by the national curriculum for P.E and ensures that pupils are exposed to a range of different sports and that pupils' skills and knowledge are built upon each year. Teachers use the P.E medium term plans to inform their weekly planning.
Pupils will have the opportunity to extend their participation in sport by joining after-school clubs run by school staff and external sports coaches. They will be given the chance to compete in inter-house competitions and to represent the school in Borough organised events. All pupils at St. Paul's are exposed to new sports not covered in the curriculum during taster days run by outside agencies. Children are given opportunities be active throughout our school day through active lessons, the Daily Mile and lunchtime games activities.
Impact
Through high quality, engaging P.E lessons, pupils will gain the skills and knowledge to engage in a wide variety of sports. They will understand how these skills can be transferred, how to play cooperatively as part of a team and be an effective leader. They will understand the importance of looking after their own health and wellbeing, so that they can live healthy, happy and active lives.
Class teachers measure impact by assessing children against each unit of work to make a judgement as to whether each child is working at developing, expected or exceeding level.
Mapped against the National Curriculum for P.E
Key stage 1
Pupils should develop fundamental movement skills, become increasingly competent and confident and access a broad range of opportunities to extend their agility, balance and coordination, individually and with others. They should be able to engage in competitive (both against self and against others) and co-operative physical activities, in a range of increasingly challenging situations.
Pupils should be taught to:
master basic movements including running, jumping, throwing and catching, as well as developing balance, agility and co-ordination, and begin to apply these in a range of activities (R/Y1/Y2- Autumn/Spring/Summer),
participate in team games, developing simple tactics for attacking and defending (Y1/Y2 Spring 2)
perform dances using simple movement patterns. (R/Y1/Y2 Summer)
Key stage 2
Pupils should continue to apply and develop a broader range of skills, learning how to use them in different ways and to link them to make actions and sequences of movement. They should enjoy communicating, collaborating and competing with each other. They should develop an understanding of how to improve in different physical activities and sports and learn how to evaluate and recognise their own success.
Pupils should be taught to:
use running, jumping, throwing and catching in isolation and in combination (Y3/4/5/6 Summer)
play competitive games, modified where appropriate [for example, badminton, basketball, cricket, football, hockey, netball, rounders and tennis], and apply basic principles suitable for attacking and defending (Y3/4/5/6 Autumn, Spring, Summer)
develop flexibility, strength, technique, control and balance [for example, through athletics and gymnastics] (Y3/4/5/6 Autumn, Spring, Summer)
perform dances using a range of movement patterns (Y3/4/5/6 Summer)
take part in outdoor and adventurous activity challenges both individually and within a team (Y5 Spring)
compare their performances with previous ones and demonstrate improvement to achieve their personal best. (Y3/4/5/6 Summer)